Nullarbor Traveller - Adelaide to Perth

Nullarbor Net recommends Nullarbor Traveller as an excellent tour guide between Adelaide and Perth. Nullarbor Traveller gets you off the beaten track - and to many places only locals know about. As there are no longer Greyhound bus services operating between South Australia and Western Australia, Nullarbor Traveller provides a unique service that allows you to sightsee between Adelaide and Perth. There's no need to fly.
Australian Bicycle Camping Fact Sheets

A site for dedicated bicycle travellers with practical information covering much of regional Australia.

Le Hunte Council's website with information covering Wudinna, Minnipa, Poochera and the Gawler Ranges.
Fuel Watch - Western Australia

Fuel Watch provides regularly updated prices for petrol, diesel and LPG prices in Western Australia. Fuel Watch has uptodate information on fuel prices for the Western Australian Goldfields, Norseman, Esperance, parts of the Nullarbor and many other areas within Western Australia - including metropolitan Perth. Nullarbor Net recommends travellers take the time to view information on this site.
| | | |
| --- | --- | --- |
| | | |
Exploroz has an excellent site with current fuel prices for South Australian and Western Australian country areas. ExplorOz encourages travellers and visitors to regularly update their fuel price pages. For those of you traveling between Perth and Adelaide price information is available for Perth, Esperance, Kalgoorlie, Norseman, Madura, Mundrabilla, Ceduna, Port Augusta, Port Lincoln, Whyalla, Port Pirie, Port Wakefield and Adelaide. Australia's eastern states and other areas within Western Australia and South Australia are also extensively covered. A site highly recommended for travellers - particularly those of you heading off the beaten track.

A great site dedicated to cycling, conservation, the promotion and understanding of Thai culture, religion and the Thai King. A site with appeal to both cyclists and Australian Monarchists alike. Read the Nullarbor section of Wan and Mou's round the world travelogue.

An ecologists unique perspective of South Australia's Outback. The best read Nullarbor Net has had in years. Support authors like John Read and buy Red Sand Green Heart!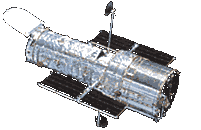 Public interest in Hubble will help keep funding alive for the best camera on earth - aswell as in the heavens. Great snaps of the Universe!

Where Skylab, Eyre and many a weary traveller has rested. Max lives at Balladonia on the western end of the Nullarbor. Definitely a beautiful spot to stop.

Advance Software - Great Value - Top Service

Nullarbor Net highly recommends Queensland based "Advance Software" as a quality supplier of brand name Graphics Packages, Web Design, Office and Business related software. Academic versions of many software packages are also available and Advance Software guarantees being the cheapest supplier of authentic licensed software in Australia. This unpaid Nullarbor Net product and service endorsement is based on our dealings with this company.