Kambalda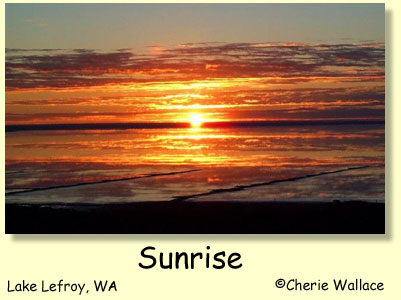 Kambalda is located 130 kilometres north of Norseman and 55 kilometres south of Kalgoorlie. Prior to European settlement the Kambalda area was known to be within the traditional tribal lands of the Galaagu people.
Kambalda's first modern settlement was located at the base of nearby Red Hill in 1897. The original Red hill settlement owed its existence to a prospector named Percy Larkin who discovered rich shoots of gold in the area. Larkin's discovery immediately sparked a gold rush and during the next 10 years the Red Hill goldfield produced over 30,000 ounces of gold. During the field's existence a number of fabulous mineral specimens were discovered, including the legendary Golden Butterfly which was said to be a perfect replica of its namesake. By 1908 Red Hill's rich shoots of gold had become depleted and the settlement soon reverted to native bushland.
For many years prospectors largely ignored further exploration of the Kambalda area, however two that didn't were John Morgan and George Cowcill. In 1954, Morgan and Cowcill presented an unusual rock specimen to the Kalgoorlie School of Mines. Morgan and Cowcill hoped the mineral would be identified as some form of uranium bearing mineral. As it turned out the School of Mines identified the specimen as "Gossan" - a green nickel bearing ore. Ten years later, Morgan and Cowcill showed their Gossan specimen to Roy Woodall - a mining geologist with Western Mining Corporation. Woodall appreciated the significance of the find and WMC soon commenced an exploratory drilling program to prove up Kambalda's nickel reserves. By 1966 Kambalda's Silver Lake Mine had commenced production thereby sparking Australia's great nickel boom of the 1960s. Whilst speculative fortunes were won and lost on the Australian Stock Exchange, Kambalda's nickel mine proved to be an enduring and commercially viable operation. Today Kambalda's prosperity continues to rely on nickel mining with much of its ore being processed and smelted at the nearby Kalgoorlie Nickel Smelter.
Understandably many of Kambalda's residents proudly proclaim their pivotal role in the birth of Australia's modern nickel mining industry.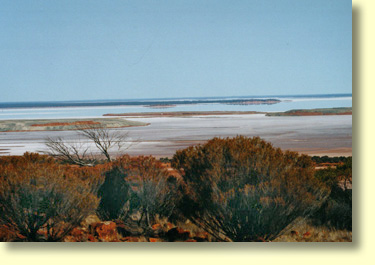 A Good Subject for Landscape Artists
Kambalda Tourist Bureau
Kambalda's Tourist Bureau and Telecentre are located on the corner of Emu Rocks and Marianthus Road - located in Kambalda West. Kambalda's Tourist Bureau provides travelers with a useful pamphlet covering local attractions, accommodation, and a range of facilities to serve tourists needs. For those of you traveling by public transport, the tourist bureau is also a licensed travel agent and can arrange bookings for airfares, Westrail and McCafferty's bus services. These bus services link through to Kalgoorlie, Esperance and points between Perth and the eastern states. For further tourist information please telephone (08) 9027 0192 or fax (08) 9027 0194. Email contact can be made at kambtele@emerge.net.au. The Kambalda Telecentre provides access to the Internet and has photocopying and faxing facilities. Travelers can also arrange to have email sent to them at the Telecentre.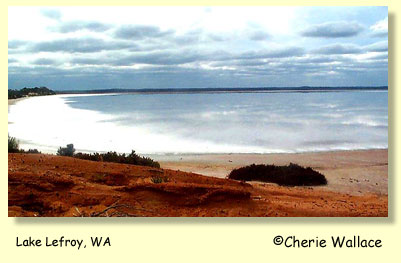 Kambalda Accommodation
Kambalda Motor Hotel is a modern and pleasant establishment located on Bluebush Road in Kambalda West. Located nearby is Kambalda Plaza Shopping Centre. For bookings or further information please telephone (08) 9027 1333.
Kambalda Caravan Park is located on Gordon Adams Road near the Kalgoorlie turnoff. Kambalda's caravan park offers travelers onsite vans, powered and unpowered sites. Backpackers facilities are also available within the caravan Park and dogs are permitted on a leash. For further information please telephone (08) 9027 1582 or fax (08) 9027 1582. Email contact kamcpark@emerge.net.au.
Kambalda Travelers Facilities
Kambalda is a pleasant and modern town with a resident population of about 3500 people. Kambalda really consists of 2 town centres, often referred to as Kambalda East and Kambalda West. Kambalda West is particularly well serviced with an ANZ bank, Post Office, Woolworths and take away food shops. Within Kambalda West the ANZ bank has an ATM machine and EFTPOS facilities are freely available at the local shops. Kambalda East has a mini market, delicatessen and newsagency. Both town centres have service stations and swimming pools for when the going gets hot.

Kambalda Attractions
Located behind the Shire office in Kambalda West is the local Lions Park children's adventure playground and some coin operated barbecues.
Kambalda's best attraction is the Red Hill Lookout. Red Hill Lookout is accessed by following Gordon Adams Road. Red Hill has a bushwalking trail (Red Hill Walking Trail) and from the summit travelers will have a bird's eye view of nearby Lake Lefroy and Kambalda East. Nullarbor Net recommends you bring your camera as the views really are magnificent. An added bonus is that the area also has 4 undercover picnic tables and seats at strategic points along the trail. If you are on the road, Red Hill Lookout might well be a good spot to eat your lunch.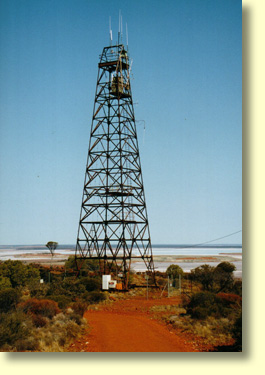 Red Hill
Kambalda's Memorial Garden and Miners' Memorial Wall are situated behind the Shire office in Kambalda West. The Garden has a shady gazebo surrounded by native plants and scented roses. The Memorial Wall was built in honour of those who had lost their lives whilst working in Kambalda's mines.
Also located within the Kambalda area are the remains of King's Battery. Located on Woolibah station the 20 stamp King's Battery was employed to process gold bearing ores from local gold mines. Today all that remains of the original operation is a tower and some Flemish brickwork which housed a water paddle wheel for sluicing gold tailings. The King's Battery area also provides a venue for bushwalking and picnic activities.

For those of you who feel the need for speed, nearby Lake Lefroy provides plenty of opportunities to go land sailing. According to locals, when wind conditions are right land sailers can achieve speeds of 100 kilometres an hour - just centimetres above Lake Lefroy's dry salt pans. For information about land sailing, please contact the Tourist Bureau on (08) 9027 0192.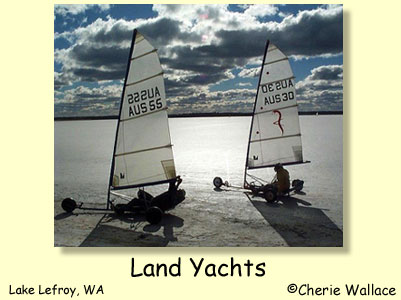 Widgie Cabins also operate land yachting activities out of nearby Widgiemooltha. As of October 2001 a "Widgie" weekend cabin and yachting package could be obtained for $130. Bookings can be arranged by telephoning Jim and Andrea Williams on (08) 9091 3868 or Fax (08) 9091 3863.
The Widgiemooltha Tavern Roadhouse and Motel Caravan Park.
Accommodation at "Widgie's" Motel and Caravan Park can be arranged by telephoning or faxing (08) 9020 8030. Travelers should note Widgiemooltha is a vey small settlement, it does however provide for all your basic needs.